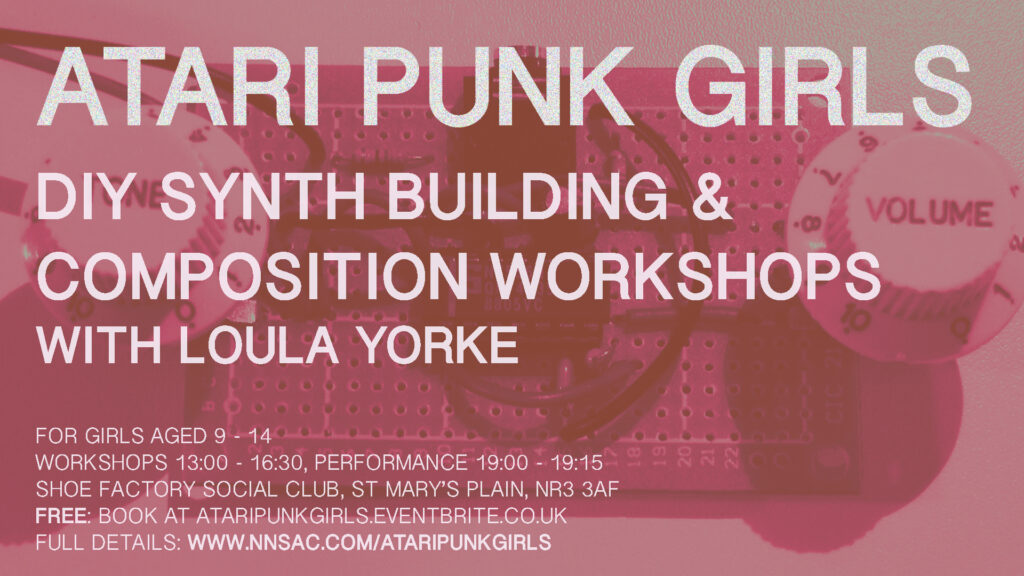 A short performance from participants of the 'ATARI PUNK GIRLS' synth building and composition workshops with Loula Yorke, held earlier in the day. Each participant will build a version of the classic Atari Punk Console, collaborating with Yorke the group will perform an improvised electronic soundscape.
Solo set from the alter-ego of Colleen O'Brien, Taz Cobalt; a brand new collection of woozy music and immersive sound will take you down the rabbit hole, into a deep and soothing dimension.
Loula Yorke will return to the stage to headline this special event using her unique 'Innalog' synthesiser; a modular system housed within a hollowed out log!