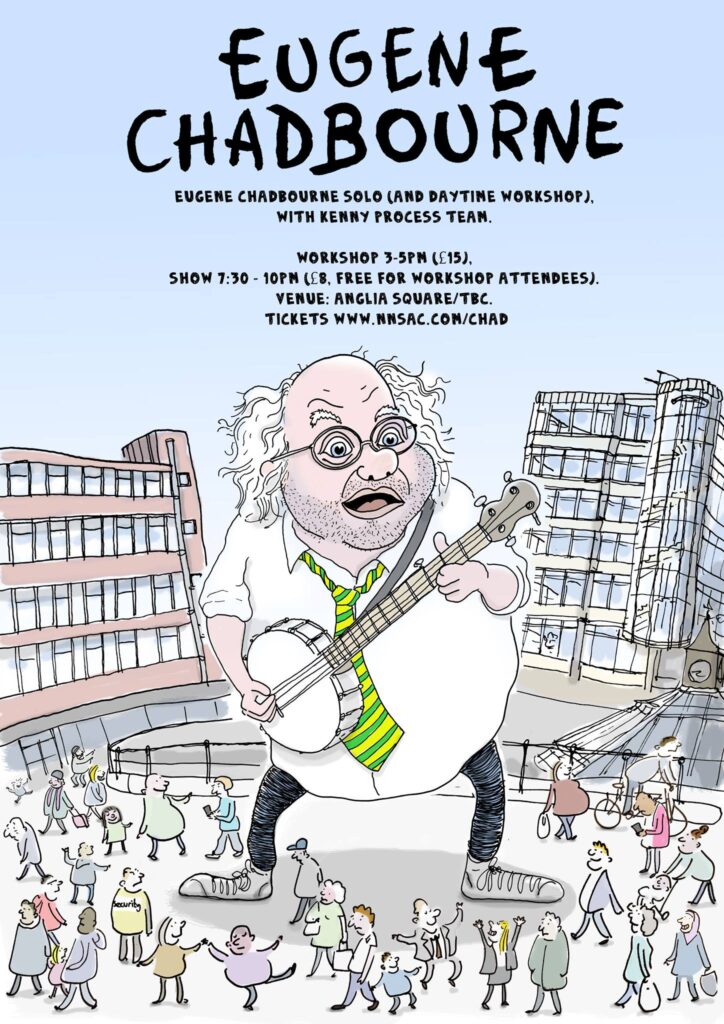 A super-rare visit to Norwich from Doc Chad with support from the recently reformed Kenny Process Team
Chadbourne's music has been described as 'part protest music, part free improvisation, and part avant-garde jazz, topped off with his absurd, squeaky vocals'. A prolific recording artists who has performed across the globe for over forty years, collaborating with dozens of fellow masters (Derek Bailey, John Zorn, Anthony Braxton to name a few).
Kenny Process Team reformed last year to honour the life of former member and composer, Simon King, to release a remastered version of their LP "Trav'lin' Light With… Kenny Process Team'. The music is angular, exotic, exciting and unpredictable.
Chadbourne was a deputy member of KPT and so this fortuitous occasion may be an ideal opportunity for that coupling to see another day…..
Eugene Chadbourne will be providing a daytime workshop, to collaborate on 'A Song For A Square' (music to commemorate/ celebrate Anglia Square). Places are very limited, details can be found here: https://www.facebook.com/events/322245348484165/