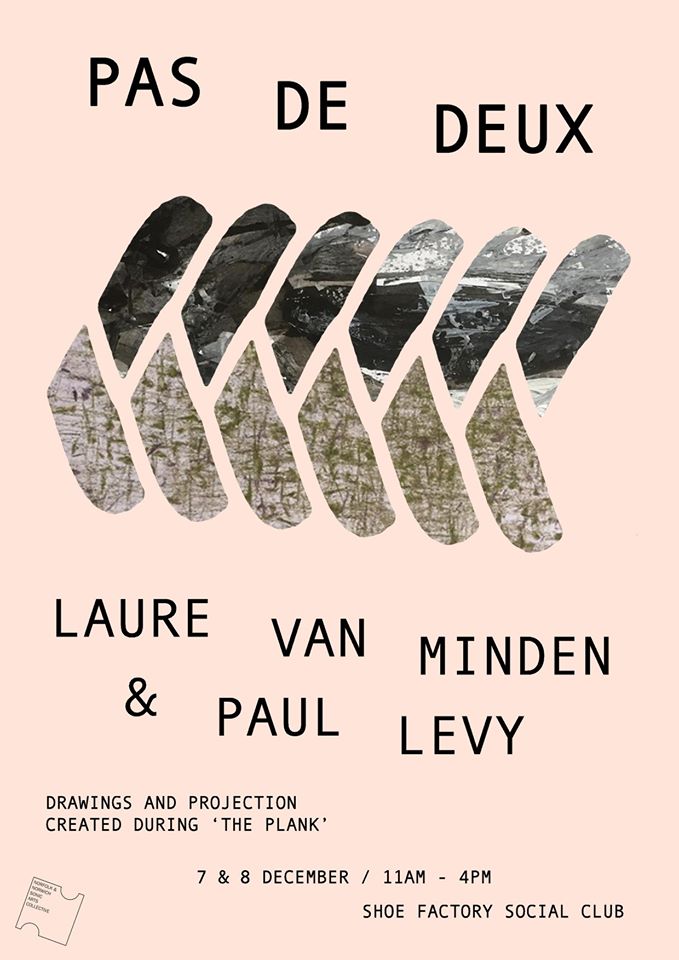 To open Pas De Deux – Laure Van Minden & Paul Levy we have two very special improvised performances from PLANKESTRA and Graham Dunning.
Both performances will respond to a series of visual works made by Laure Van Minden and Paul Levy.
PLANKESTRA is an ever-changing ensemble made up of participants from our fortnihgly improv workshops, The Plank. PLANKESTRA have performed supporting Steve Noble and the Flower Corsano Duo.
Graham Dunning is a London based experimental artist and improviser. Alongside his perhaps more commonly known performances using turntables to create mechanical techno, Dunning regularly performs solo and in improvised collaborations using a set up derived from turntable experimentation but expanded with a wonderful range of sound makers.
Pas De Deux will open at 11am, the performances will start at 1pm.
This event is free although we will be very happy to accept donations.