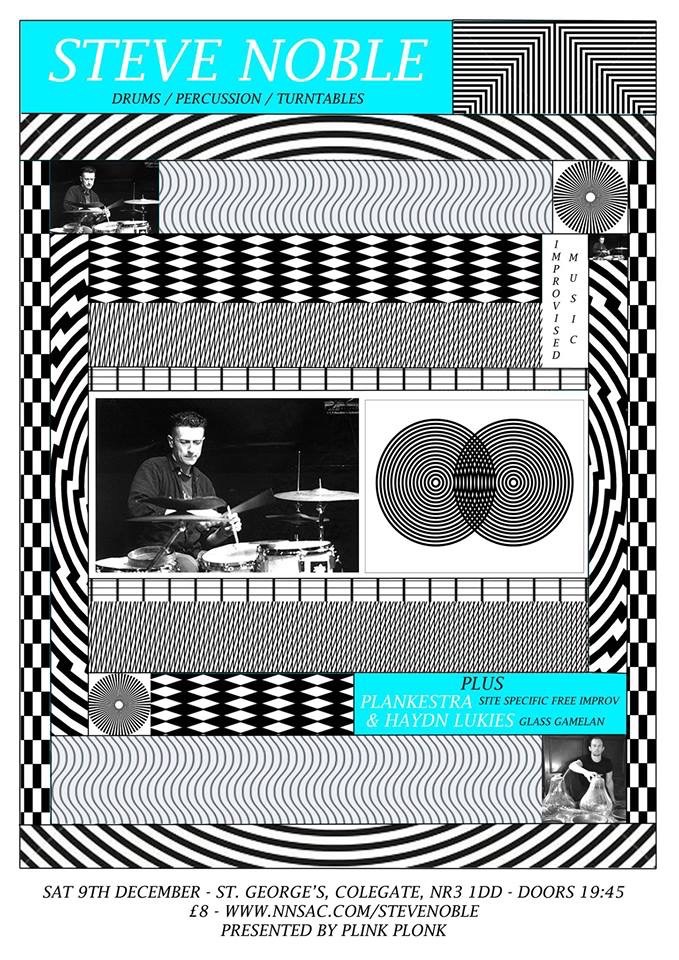 Plink Plonk presents Steve Noble / Haydn Lukies / Plankestra
Steve Noble is London's leading drummer, a fearless and constantly inventive improviser whose super-precise, ultra-propulsive and hyper-detailed playing has galvanized encounters with Derek Bailey, Matthew Shipp, Ishmael Wadada Leo Smith, Stephen O'Malley, Joe McPhee, Alex Ward, Rhodri Davies and many, many more.
Haydn Lukies is a Norfolk-based percussionist who has worked with the SOAS Gamelan group and performed in various guises whilst living in China. For this performance Haydn will be playing a range of antique glass vessels and electronics, summoning the spirit of Indonesian percussion with contemporary composition.
The show will be opened with the inaugural performance from the Plankestra. As well as Plink Plonk and other activities, the Norfolk and Norwich Sonic Arts Collective host fortnightly improvising sessions under the banner 'The Plank'. The sessions have gained momentum and this event will provide the platform for the ensemble's first performance. The group will devise a piece specifically created for St George's church.
Plus fine ales, projections and a church full of cyclamen.